Yeser Chemicals ships a wide range of home and personal care ingredients globally by Ocean Shipping, Air Cargo, and Express Delivery. Our logistics team is committed to choosing the best shipping method and picking the right carrier to ensure our clients receive the ordered goods at the earliest time, and at the lowest cost. 
The shipping process includes everything from booking the vessel or air cargo, over customs declaration, to handling all necessary documentation. Our strengths in shipping make the whole process go smoothly, providing exceptional convenience for the client.  We make sure that every load has been thoroughly examined. Old, unreliable shipping containers are unacceptable – our clients never receive leaked or damaged goods.
After loading, the expert documentation team starts working on the next step, handling and submitting all necessary documentation before the shipment reaches its destination. That way, we protect the client from experiencing any delays in customs clearance, making it possible to take over the goods immediately upon arrival so as to avoid any extra costs, like demurrage.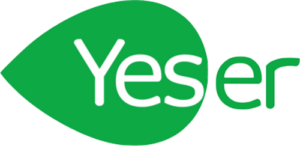 We love what we do with dedication and passion!
What Makes Our Shipping Service Exceptional
Effective & Efficient Production Management
As an ISO9001/14001 certified enterprise, every year, we invest substantial funds and put a lot of effort into improving our production management system and supply chain.
Our production capacities are extensive enough to satisfy a broad demand for the supply of daily use chemicals with reliability. Our clients do not experience delays, mistakes, or canceled orders.
We take pride in being able to deliver faster than expected.
We take logistics seriously and have maintained a team of veteran logistics experts. Our internal and external transportation network is optimized, fast, and efficient. 
We have established reliable communication lines between all sides involved in the process to secure flawless service from beginning to end.
Solid Relationship With Top Shipping Carriers
We work with the top shipping carriers to ensure that the shipping is smooth enough. Our partner network includes Maersk, SAF, COSCO, DHL, FedEx, and UPS.
Long-term cooperation builds solid relationships and opportunities to secure the best service terms through closed communication. This makes us confident enough to guarantee success in deliveries even in emergencies or during hectic holiday times.
Expertise In International Trading Documentation
We employ long-term experience in dealing with global international trading to ensure efficient and flawless handling of all documentation.
This step is crucial for successful shipment, as requirements and legislation vary between countries.
Our dedicated experts are continuously engaged in handling all issues related to the documents to prevent any unnecessary delays.
FAQs Related To Our Shipping
No.8, Petrochemical No.3 Road, Shatian Town, Dongguan city, China
Room 1005, No. 408, Guangyun Road, Jiahe Street, Baiyun District, Guangzhou City, China
A Dedicated Supporting Team Standing By