In the dynamic and challenging world of household detergents and personal care products, the quest for a supplier who can offer a comprehensive range of high-quality ingredients, coupled with reliable and innovative solutions, is paramount. Yeser Chemicals rises to this challenge, distinguishing itself as a versatile and dependable one-stop supplier. Our unique blend of extensive expertise, strategic location, cutting-edge research and development, customer-centric service, and efficient logistics set the standard in the industry. Let's explore in detail the five key pillars that form the foundation of our accountability and competitiveness.
Unparalleled Expertise and Diverse Product Range
Pioneering Industry Leadership Since 2003
Yeser Chemicals, established in 2003, has carved a niche in the production of coconut-derived surfactants. Our unwavering commitment to quality is underscored by our rigorous adherence to the ISO 9001:2015 standards. But our dedication goes beyond mere compliance. We constantly strive to exceed these standards, ensuring that our products are not just of high quality but also embody innovation and reliability.
Trusted by globally recognized brands like NIVEA and L'Oreal, our products validate our capability to fulfill the stringent requirements of industry leaders. Our extensive product portfolio, which includes cornerstone products such as Yeser® CAB-35/CAB-45 (Cocamidopropyl Betaine), Yeser® CMEA(Cocamide MEA), and Yeser® CDEA (Cocamide DEA), stands as a testament to our ability to cater to a wide array of market needs, ranging from standard applications to specialized requirements.
Self-Produced Product Range by Yeser Chemicals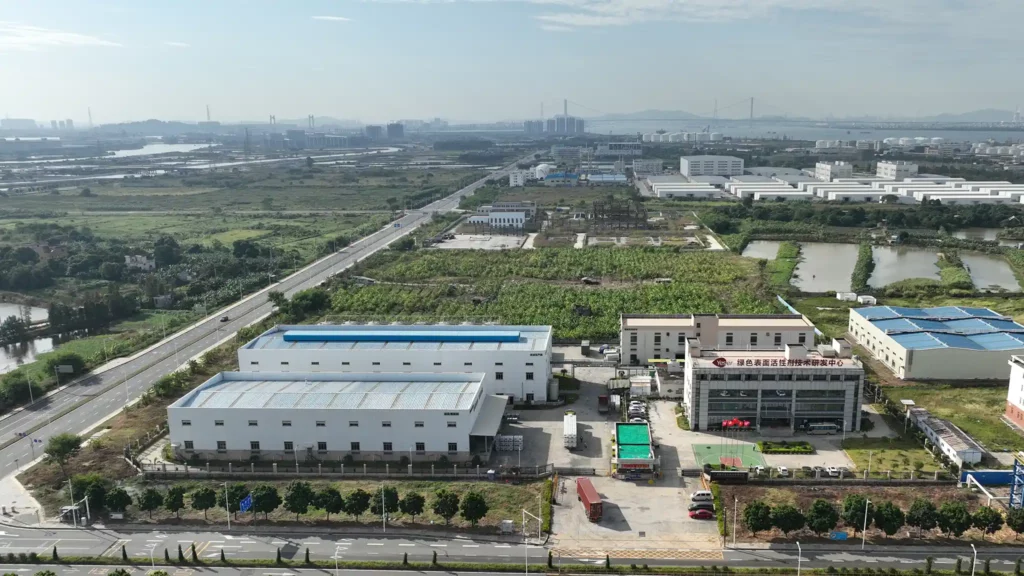 A Commitment to Continual Product Innovation
At Yeser Chemicals, innovation is a continuous journey. We are relentlessly focused on developing new products and refining existing ones. Our aim is to ensure that our partners always have access to the latest, most effective, and efficient ingredients. This commitment to innovation ensures that we stay ahead of market trends, offering products that not only meet but anticipate market demands.
Strategic Geographic Advantage in the Epicenter of Industrial Cluster for Cleaning and Beauty products
Leveraging Location for Innovation and Supply Chain Excellence
Our strategic positioning in the Baiyun District, Guangzhou – the epicenter of China's largest industrial cluster for cleaning and beauty products – provides us with an unparalleled competitive edge. This advantageous location allows us to:
Access Latest Trends and Technologies: We are at the forefront of the latest market trends and technological advancements, enabling us to quickly adapt and integrate these innovations into our products and services.
Forge Robust Industry Partnerships: Being part of this vibrant industrial community allows us to establish and maintain strong relationships within the industry, enhancing our supply chain capabilities and ensuring a steady and reliable source of raw materials.
Pool of Diverse Resources: Our proximity to a rich array of resources, including raw materials, packaging solutions, talents with industry experience, and cutting-edge technologies, allows us to offer comprehensive solutions that go beyond mere product supply.
R&D Excellence: The Cornerstone of Our Quality and Innovation
Dual-Role of Our State-of-the-Art R&D Laboratory
Our advanced R&D laboratory is not merely a facility; it is the heart of our product development and quality control. This dual-role lab enables us to:
Guarantee Stringent Quality Control: We perform rigorous quality checks on all materials, ensuring that everything we supply, whether produced in-house or sourced from contract manufacturers, meets the highest standards. For any ingredient we supply to our customers, we take samples for testing on a regular basis and do a stability analysis for at least 3 months.
Develop and Refine Formulations: With nearly 2000 mature and effective formulations in our library, our R&D team is constantly working on developing new products and improving existing ones, ensuring that we offer our partners cutting-edge solutions.
Customize Solutions for Unique Needs: We understand that each customer has unique requirements. Our R&D team specializes in customizing solutions, and tailoring products to meet specific market needs and customer preferences.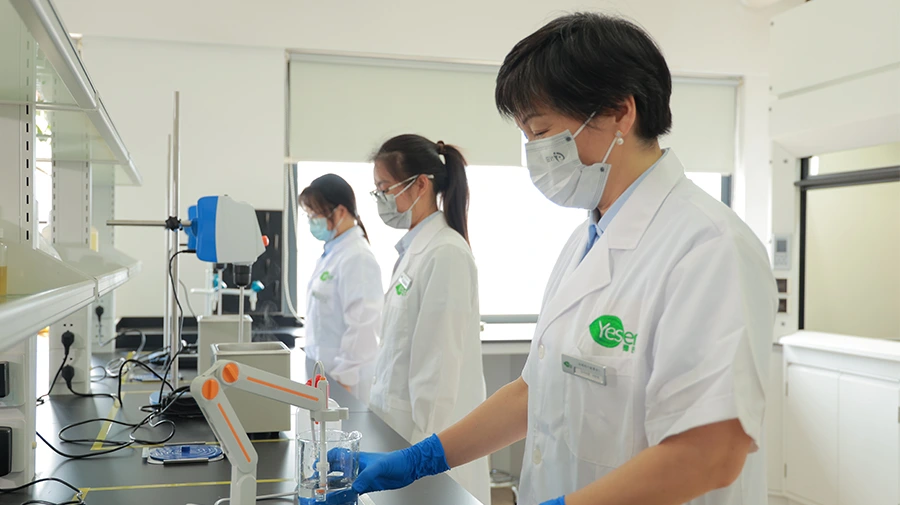 Customer-Centric Support: Tailoring Solutions to Meet Specific Needs
Beyond Sales: Our Team as Knowledgeable Consultants
Our sales and support teams are trained to be much more than order-takers. They are knowledgeable consultants who understand the intricacies of our products and the unique challenges faced by our customers. This empathetic approach to customer service ensures that we provide solutions that are not just products but answers to their specific needs. This team of knowledgeable consultants is trained to:
Understand and Address Unique Customer Needs: We believe in providing solutions that are specifically tailored to the individual challenges and requirements of our partners, ensuring that the solutions we offer are not just effective but also relevant.
Offer Consultative Expertise: Our team is equipped with the technical knowledge and industry insight necessary to offer consultative advice, helping our customers make informed decisions about the products and solutions that best suit their needs.
Logistics and Warehousing: The Backbone of Our One-Stop Solution
Ensuring Flexibility and Efficiency in Supply Chain Management
Our warehousing and logistics capabilities are meticulously designed to provide flexible, efficient, and timely solutions. This aspect of our business is crucial in upholding our promise as a one-stop supplier. We are equipped to:
Store a Comprehensive Range of Ingredients: Our warehousing facilities are capable of storing a wide range of ingredients, ensuring a steady and reliable supply for our customers.
Manage Mixed Orders with Ease: We excel in handling mixed orders, providing cost-effective and consolidated shipments that cater to the diverse needs of our customers.
Customize Order Compositions: We understand the importance of tailored solutions. Our logistics team is adept at customizing order compositions to meet the specific formula requirements of our customers, adding another layer of personalization and efficiency to our service.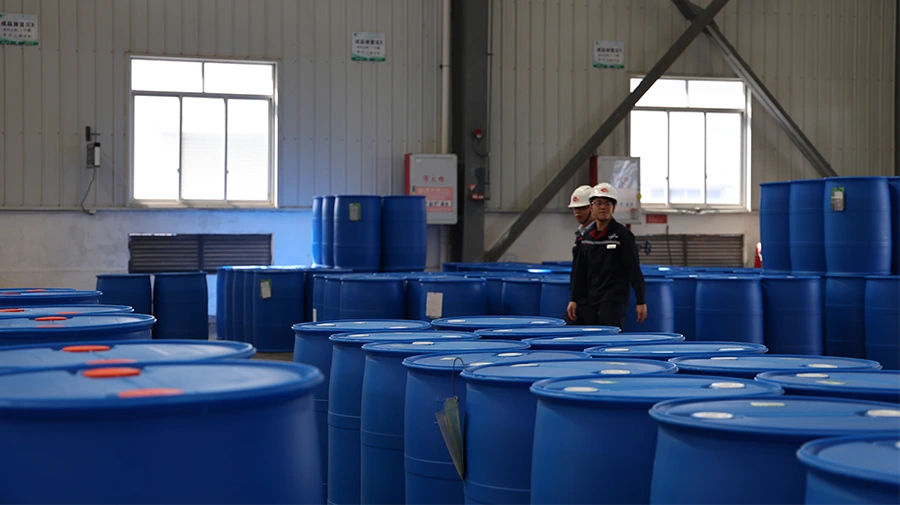 Our Commitment to Sustainability and Environmental Stewardship
At Yeser Chemicals, sustainability is ingrained in our ethos. We are committed to minimizing our environmental impact through sustainable practices in our production processes and supply chain management. This commitment extends to ensuring that our products and operations not only meet but exceed environmental and safety standards.
Conclusion: Partnering with Yeser Chemicals
In conclusion, Yeser Chemicals is not just a supplier; we are a strategic partner committed to the success of our customers. Our unique combination of extensive industry experience, strategic location, innovative R&D, customer-focused service, and logistic efficiency positions us as the ideal choice for businesses seeking a reliable, innovative, and comprehensive supplier for detergent and personal care ingredients.
Discover the difference with Yeser Chemicals – your partner for success in the dynamic world of detergents and personal care products.
---
Yeser Chemicals – Innovating for a Cleaner, Safer, and More Sustainable Tomorrow.